Unitech supply rack washers and trolley washers to the food and pharmaceutical industries. These washing systems are designed to clean large, heavy objects such as wheeled or pallet base racks.
Industrial Rack Washers and Trolley Washers – Features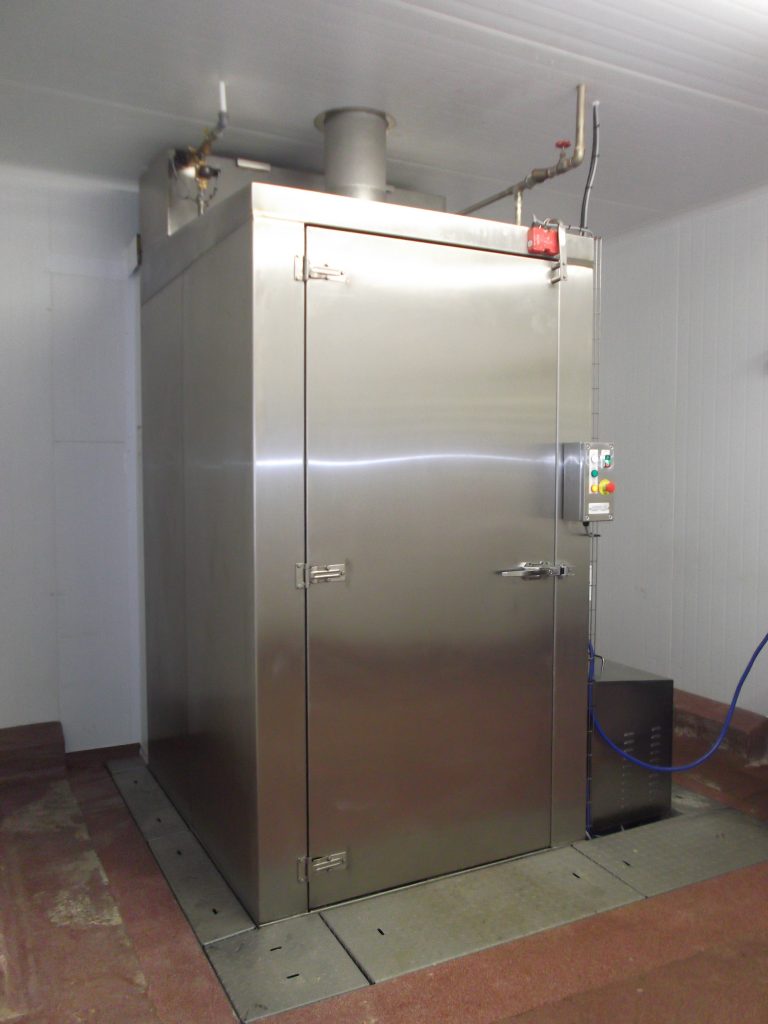 High pressure 360 degrees jetting
Powerful and efficient washing
Hygienic construction – using 304 stainless steel, in line with food safety and health standards
Low operating and maintenance costs
Minimal use of water and energy
Easy to load and operate
Options
Steam and electric heating
Pit or floor mounting
Ambient or heated rinse
Single or multiple rack systems
Our rack and trolley washers are supplied for pit or floor mounting. For pit mounted systems, the Unitech pit design and pit plates allow full access to the pit base. As a result, no areas are left inaccessible for cleaning.
They are available with a single door, or can be fitted with interlocked doors for pass-through applications. The door is electrically interlocked to prevent equipment from entering areas without being subjected to a wash cycle. Each system is fitted with an internal emergency release handle to ensure safety compliance.
The rack washer floor can also be completely removed for cleaning, allowing complete access to the machine base tank.
Product Description
We manufacture industrial washing machines that combine reliability, efficiency and high productivity.
Our rack washers and trolley washers are no exception. They are constructed for quick and efficient cleaning, capable of cleaning areas (that in some designs) are difficult or time consuming to clean.
Our advanced wash systems can be adapted to any type of rack or trolley. They can be tailor made to meet all your requirements, using the latest cleaning techniques that guarantee results every time.
Operation
The washing is completed via rotary arms, fitted with quick release stainless steel jets and coupled to a high volume medium pressure (60psi) centrifugal pump(s). It produces a highly effective cleaning solution.
The base and wheels are also subjected to high pressure jetting. This ensures that everything is properly washed, covering areas which are sometimes overlooked.