We design and manufacture high quality pallet washers to efficiently clean pallets of all sizes. Our pallet washing systems are manufactured from high grade stainless steel and incorporate the latest hygienic design principles, making them the ideal investment for a wide range of industries – including logistics, food and pharmaceutical sectors.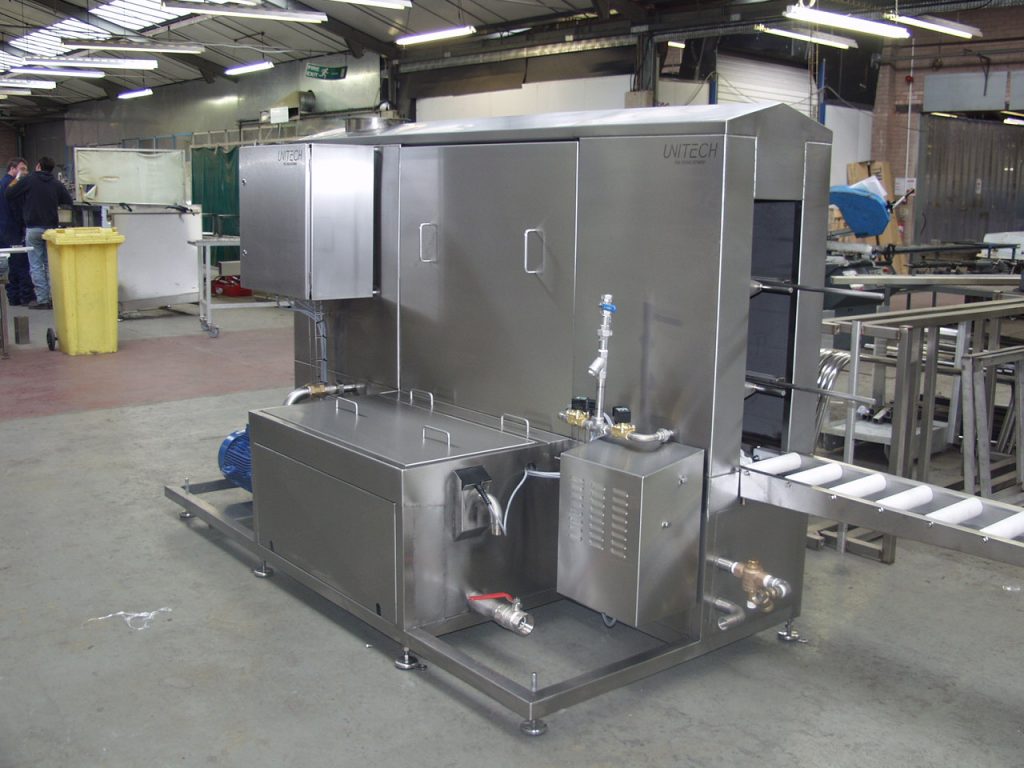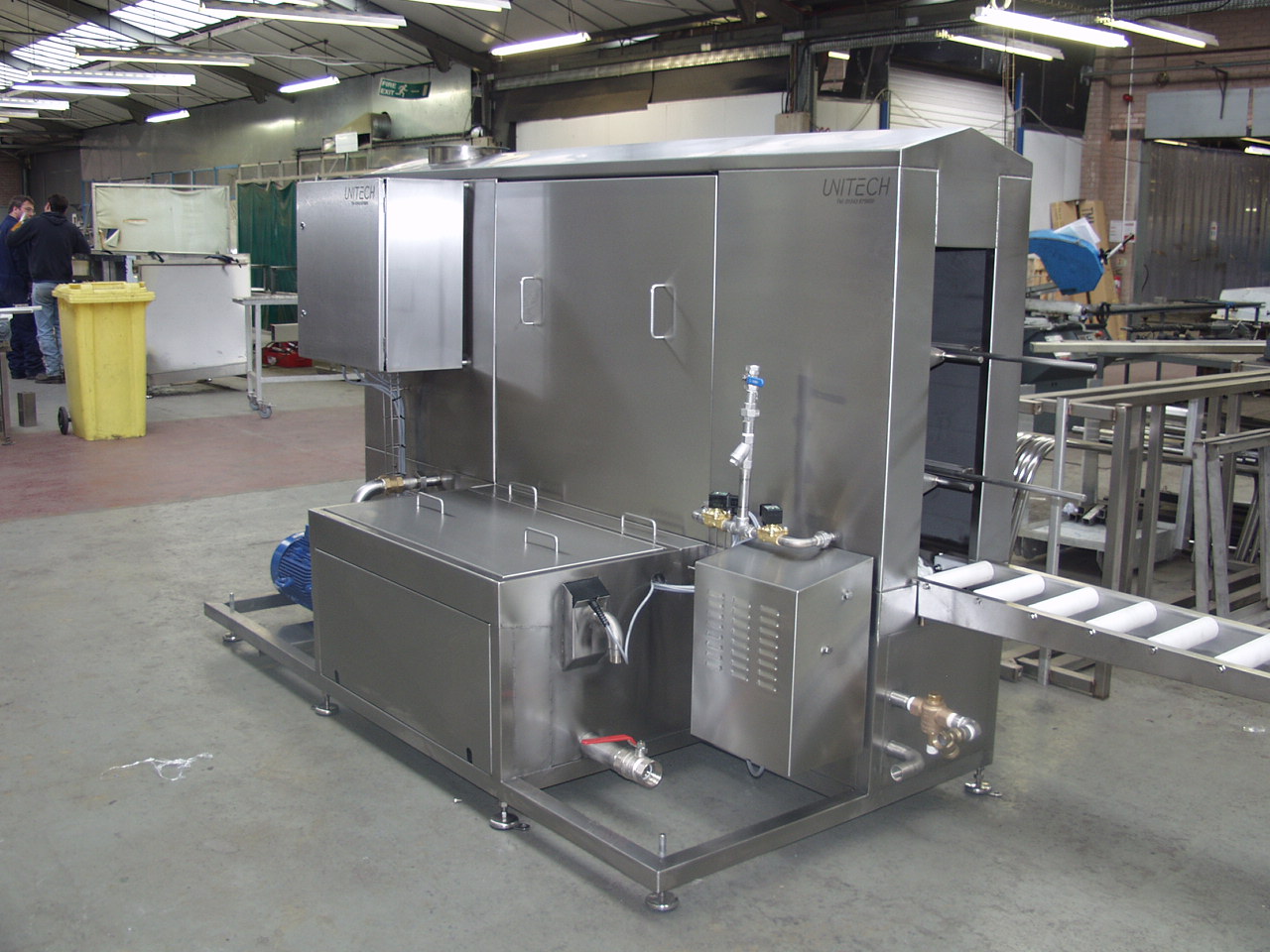 Standard Features

Stainless Steel Hygienic Construction
Effective Jetting Systems
Re-Circulated Wash Systems
Rotary and Fixed Jetting Systems
Energy Efficient
Options

Manual or Automatic Feed Options
De-Stacking and Restacking
Air Knife Drying
Gas, Steam or Electric Heating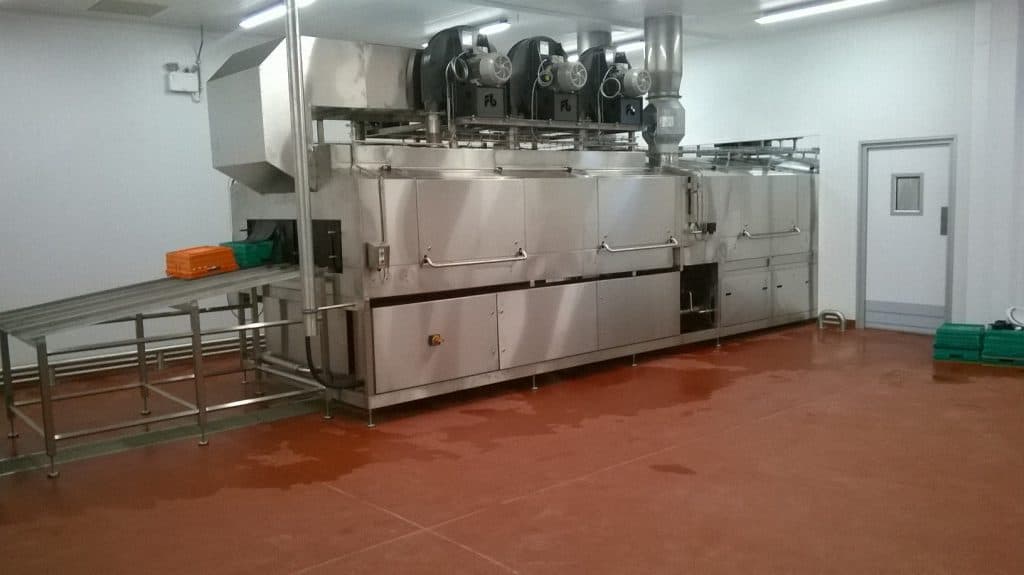 Our pallet washing machines can be supplied as manually loaded units or as a complete system. They use re-circulated washing techniques which have a range of filtration options.
Various wash cycles are available such as pre-washing, hot detergent wash, final rinse, sanitising rinse and air knife blower systems. Whatever your requirements, we can offer a tailor made machine to meet your demands. So whether you clean a few pallets per day or hundreds per hour, we have the most economic and energy efficient solution for you.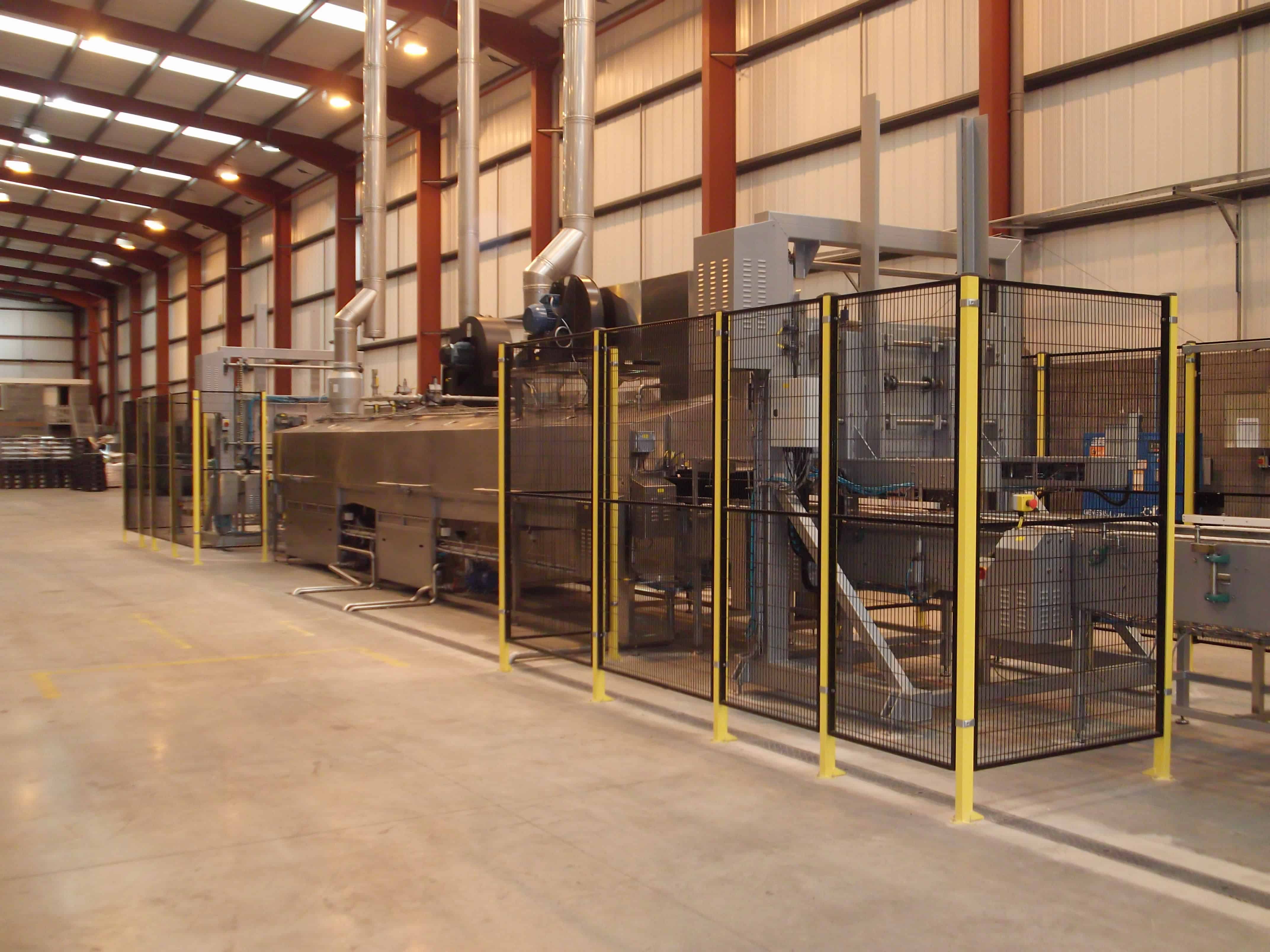 Industrial Pallet Washers – Cleaning Process
Our pallet washers function by automatically de-stacking and restacking pallets. They are fitted with stainless steel, quick release jets which scour the surface of the pallets, stripping away-imbedded soils. It provides excellent results when cleaning even the heaviest of soiled pallets.
Rotary jetting systems and fixed manifolds (with 360° coverage) are strategically positioned to efficiently clean all surfaces of the pallet – including hard to reach areas, such as the tops of baseboards.
Many designs and sizes of pallets can be accommodated, with adjustable guide systems. This allows pallets of varying size and design to be washed in a common unit.