Unitech are leading suppliers of high quality basket washers and box washers – capable of heavy duty cleaning which provides excellent results. Our effective basket washing solutions are ideal for businesses who need to wash and dry containers for immediate re-use.
From simple standalone units through to fully integrated systems, we can manufacture a machine to suit your needs.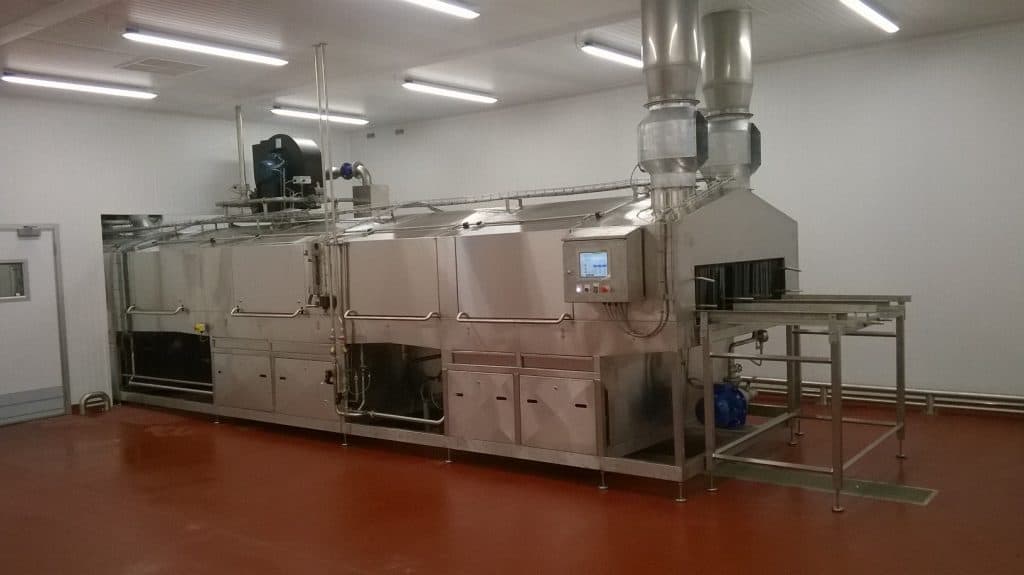 Unitech's tunnel jet washers offer a continuous in-line washing solution for baskets and boxes.
Shopping containers in particular can host a range of left over remnants such as fruit, vegetables and small bits of plastic.
As a result, our washers adopt the very best cleaning solutions. They provide effective and environmentally friendly washes via stainless steel, quick release fan jets – using washing pressures of 60-80psi. This ensures that all surfaces of the product are thoroughly cleaned.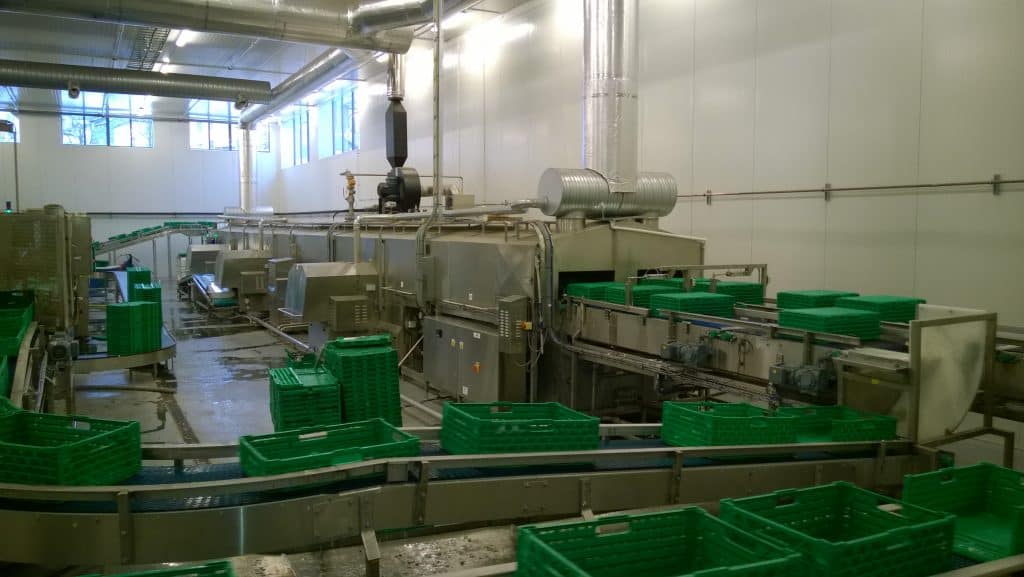 Our washers are suitable for both low and high risk areas, all without the need for a change of specification. This is due to their:
Hygienic construction.
Eliminating stitch welds.
Pop rivets.
Sloping surfaces.
Sealants.
Employment of free draining.
We offer various pre-wash, wash, rinse, sanitising and drying options.
Our continuous development program ensures that Unitech remains at the forefront of washing technology. We are able to minimise utility usage and provide improved wash quality. This has been cemented by our inclusion on the DEFRA Water Technology list.
All washers are developed in conjunction with food hygienists, to ensure we are compliant with the latest standards. We offer efficient and easy to maintain machines, with a clean and crevice free construction.
Basket / Box Washers Gallery