Unitech are leading suppliers of high quality basket washers and box washers – designed for heavy duty cleaning applications which deliver excellent results, time after time. Our highly efficient basket washing solutions are ideal for businesses who need to wash and dry containers for immediate reuse.
From simple standalone units through to fully integrated systems, we can manufacture a machine to suit your needs. Find out more below: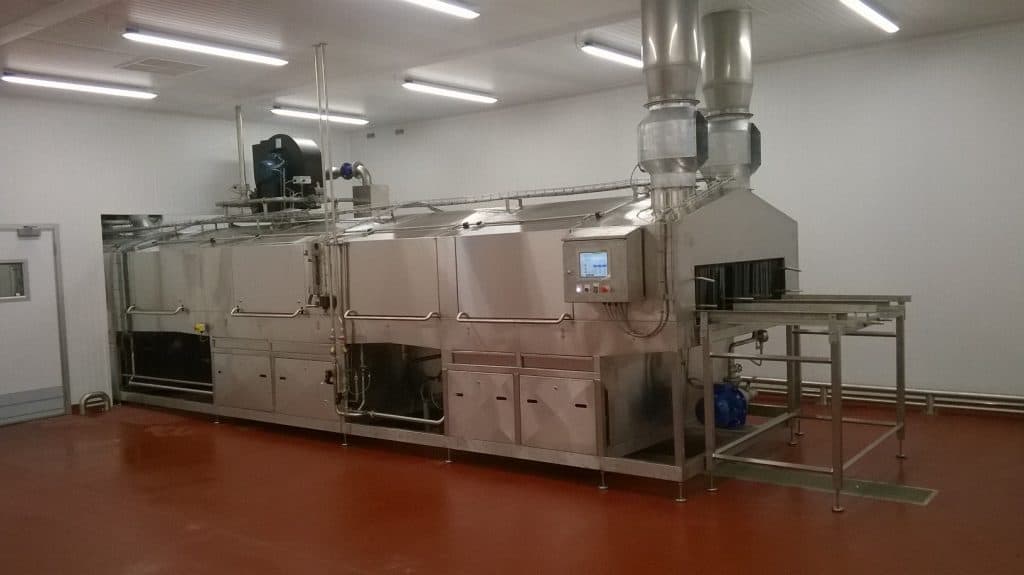 Variable outputs and speeds available – ranging from hundreds of baskets per hour to thousands
Choose from single and multi lane options
Hygienic construction – using 304 stainless steel, in line with food safety and health standards
Crevice free construction – no stitch welding, pop rivets, or silicone sealants
Energy efficient – maximising heat retention whilst minimising energy usage and water consumption
Suitable for both low and high risk areas, all without the need for a change of specification
User friendly control panel
Extremely reliable with low operating and maintenance costs
Fully customizable in line with your specific needs
Pre-wash, wash, rinse, sanitising and drying options also available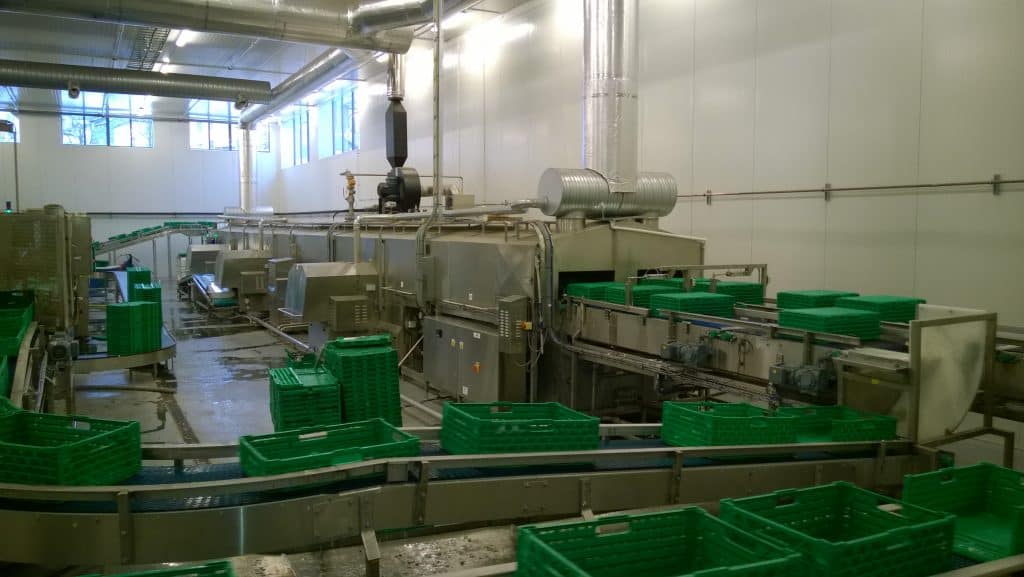 Unitech's tunnel jet washers offer a continuous in-line washing solution for baskets and boxes. Our machines are powerful enough to clean a host of leftover remnants such as fruit, vegetables and small bits of plastic.
Our washers adopt the very best cleaning solutions which provide effective and environmentally friendly washes. The washing process is carried out via stainless steel, quick release fan jets – using washing pressures of 60-80psi. This ensures that all surfaces of the product are thoroughly cleaned.
Our continuous development program ensures that Unitech remains at the forefront of washing technology. We are able to minimise utility usage and provide improved wash quality. This has been cemented by our inclusion on the DEFRA Water Technology list. All washers are developed in conjunction with food hygienists, to ensure we are compliant with the latest standards.
High Pressure Wash Systems – For Label Removal
Our high pressure wash sections can be incorporated into many of our machines to offer superior stubborn removal. This can help remove labels (or stickers) from baskets and boxes, ensuring you receive clean equipment ready for reuse.
Basket / Box Washers Gallery